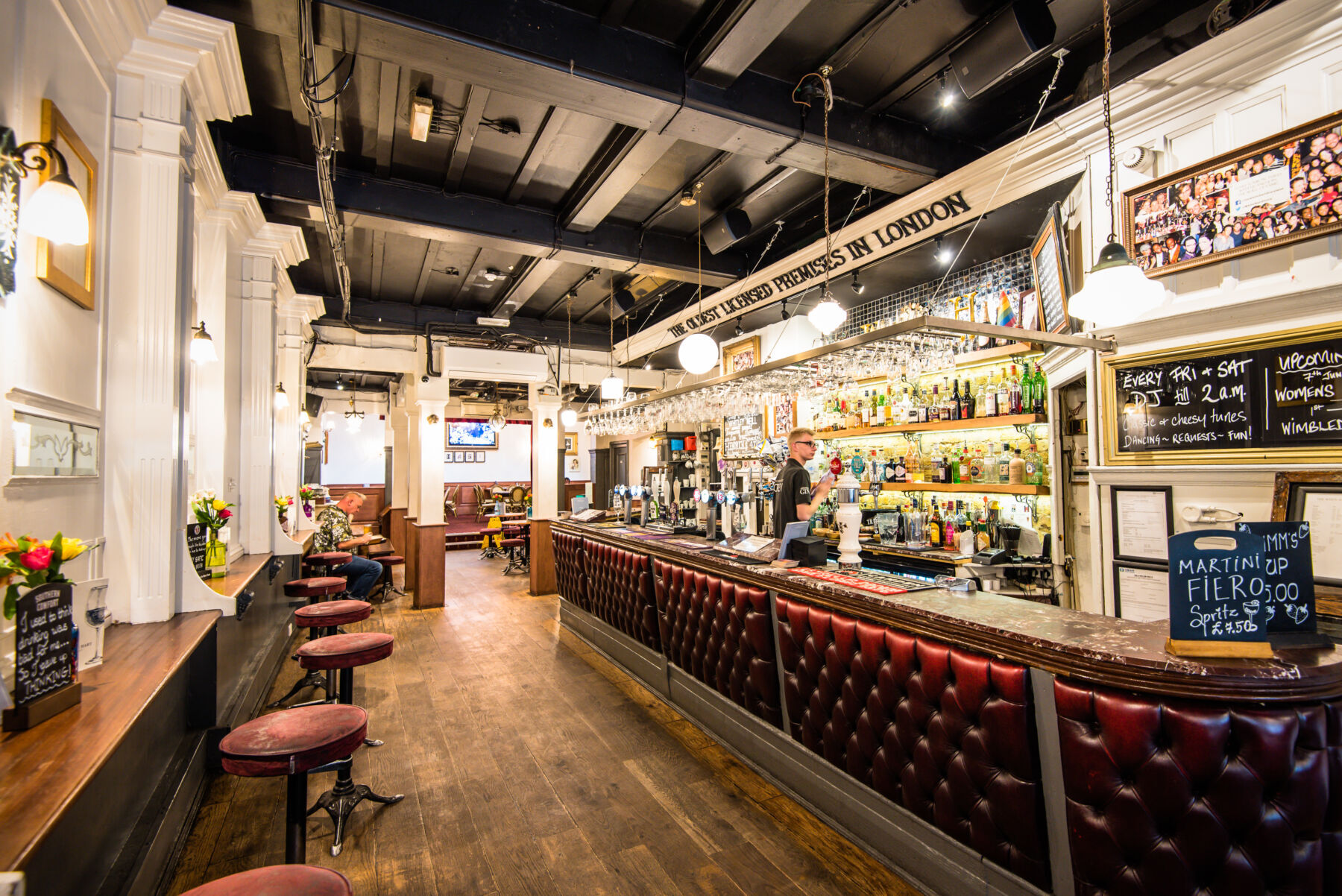 The White Hart - Booking Enquiry
What's On
NEW SUMMER COCKTAIL MENU
Pop in and try one of our new cocktails! Not only are we now serving handcrafted cocktails but we also have Passionfruit Martini and Espresso Martini on tap!!
FISH & CHIPS AND A DRINK - £12!!
Every Monday - Friday
£20 JUGS
Jugs of Bud Light for only £20! All day, every day
Welcome to The White Hart
With the relaxation of the government guidelines, our pub will return to as normal as we can make it. You can (if you want to) meet up with as many friends as you like but we still advise you to book if you want to guarantee your spot.
We strongly encourage our staff to wear face coverings but for our guests it's a personal choice. We'll be offering table service at quieter times, but you are now free to order and drink at the bar. The NHS Track and Trace QR codes are on display too for those who want to check in.
Despite everything that's going on, we want you to enjoy yourself. Its been such a long slog but hopefully the tides are turning. Just know that Kristoff and his team are doing their best to give you the same old White Hart experience you love whilst keeping everyone's safety and wellbeing at the heart of what we do.
We are looking forward to welcoming you back!
About the Pub

Our first born. Acquired in 2003, nestled in equally close distances between Covent Garden and Holborn tube stations, The White Hart is conveniently located on the edge of Covent Garden. Steeped in a rich and colourful history, the bar is now a regular spot for local theatre cast, crew, businesses and visitors to London. Whether your looking for a drink with friends, a home-cooked meal or dancing the night away to the early hours over the weekend with our resident DJs our Manager, Kristoff and his team, will make you feel welcome.
Our Food Menu

We are proud of our freshly prepared, British pub menu. Where possible we use locally sourced suppliers and ingredients and whilst we make sure not to compromise on quality – our menu is excellent value for money (It's all under £10!)

Buffet Menu

Our bespoke menu caters for all parties from 20 – 200 people. Its designed to ensure we satisfy every appetite! However, we are also happy to tailor make a buffet to suit your needs and event so just contact us for more info

Our Wine Menu

Our wine menu been carefully selected to offer a variety of both old and new world wines. We recommend you try the Chapel Down Brut NV. A great example of a classic English sparkling wine, grown and produced in Kent.
Reviews
"Light and airy with attentive staff and great food" Covid compliant clean, Light and airy with attentive staff and reasonably priced fresh food. This is worth a visit if in the locality

Date of visit: May 2021

Kristoff and the staff are always amazing! The fact that each of my visits (quite a few 🍻) have always been the same, says something about the standards of this pub. Wojciech and Houmy always there to welcome you with a smile and make sure you have a great night! Thanks guys. P.S. The chicken strips are AWESOME!

Date of visit: June 2021

Great place. Food was very good. Friendly and helpful staff.

Date of visit: June 2021
Opening Times
Monday to Thursday: 12:00pm - 11:00pm
Friday and Saturday: 12:00pm - 11:30pm
Sunday: Closed
Bookings, Enquiries, Feedback

We're always up for a chat!